Index: A, B, C-E, F-J, K, L-Q, R-Z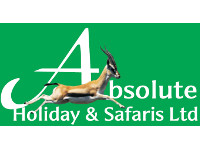 Absolute Holiday Safaris Ltd
Wabera street, St.Ellis House,
P.O. Box 7014 – 00300,
Nairobi,Kenya.
Telephone: +254 706 360092
Email: info@absoluteholidaysafaris.com
Website: www.absoluteholidaysafaris.com
Welcome to Absolute Holiday Safaris Ltd and enjoy our hospitality as we crate great and awesome moments for wonderful memories in life. We offer Kenya budget safaris, Kenya camping safaris, Kenya wildlife safaris, Kenya lodge safaris, beach holidays, mountain climbing and mountain trekking. We also cover Tanzania safaris both budget safaris and lodge safaris.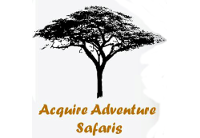 Acquire Adventures Safaris
Windsor House
Telephone: +254 722876977, +254 722876977
Email: info@acquireadventuressafaris.com
Website: http://www.acquireadventuressafaris.com
We offer affordable, memorable, customized and tailor made safari packages to the most exciting travel destinations in Kenya and Tanzania.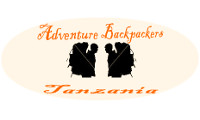 Adventure Backpackers Tanzania
Moktar Daddah street
Ruprani House
Telephone: +254 770 610 303
Email: info@adventurebackpackers.net
Website: http://www.adventurebackpackers.net
Travel with adventure backpackers on an African Safari of lifetime! Visit Kenya, Tanzania, Africa. We offer Camping Safaris, budget Safaris, Bush, Beach Holidays, Mountain climbing.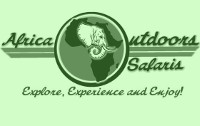 Africa Outdoors Safaris
14859 Moktar Daddah St, Nairobi kenya
Tel: +254 728 839300
Email: africaoutdoors254@gmail.com
Website: http://www.africaoutdoors.co.ke
To be the leading Travel company in Africa offering flexible Holiday Safaris and Team Building Packages.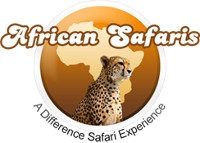 Africa Venture Safaris
Wabera Street, St Ellies House, 7th Floor
Tel: +254 721 695741
Email: info@masaikenyasafaris.com
Website: http://www.masaikenyasafaris.com
We are dedicated in offering the best service to our safari clients who are also wildlife and nature lovers. Our travel products and services include Kenya wildlife safari tours, Mount Kenya climbing tours, Mombasa beach holidays, Car hire in Kenya, Nairobi airport transfers, hotel booking in Mombasa and Nairobi. With our highly experienced staff, you will have the best safari holiday in Kenya with the true spirit of adventure.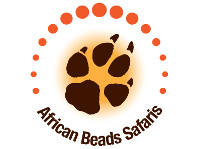 African Beads Safaris
Murang'a Road, Twiga Towers
Tel: +254 717 110803
Email: info@beadsafaris.co.ke
African Beads Safaris is an independent Safari Specialist Company operating safaris all over East Africa. We specialize in offering the best and most unique properties and locations for our guests' safety and enjoyment. Our guides have experience in game tracking and are knowledgeable about the people, flora and fauna of destination East Africa.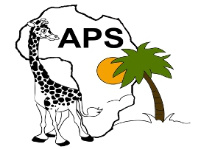 African Paradise Safaris
Nacico Chamber, Moi Avenue
Nairobi, Kenya
Telephone: +254 712 952348
Email: sales@africanparadisesafaris.com
Website: http://www.africanparadisesafaris.com
African paradise Safaris is one of the finest Africa Safari Companies. Our services are East Africa holiday, Kenya safari packages, Tanzania tour holiday, Uganda gorilla tours, Rwanda gorilla safari, Serengeti migration tour, Maasai mara great migration safari, travel and car hire services.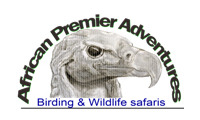 African Premier Adventures  Ltd
Museum Hill
Telephone: +254770117264
Email: premieradventuresltd@gmail.com
Website: http://www.africanpremieradventures.com
African Premier Adventures Ltd specializes in creating outstanding and premier safaris which focus specifically on birds, wildlife, sightseeing and hiking in East Africa.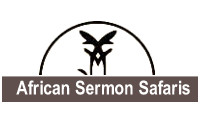 African Sermon Safaris Ltd
Kenya House, 2nd Floor, Koinange Street
Nairobi, Kenya
Telephone: +254202244068
Email: info@africansermonsafaris.com
Website: http://www.africansermonsafaris.com
African Sermon Safaris Limited specializes in wildlife safaris, Indian Ocean beach holidays, and mount Kenya and Kilimanjaro climbing in East Africa. The operator offers customized and tailor made itineraries with the ultimate goal of delivering happy and satisfied clients with a lifetime memorable experience of East Africa.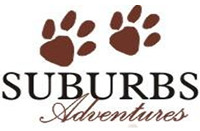 African Suburbs  Adventures
P.O. Box 14435-00100 Nairobi
Rupruni Building, Moktar Daddah St,
Telephone: +254 725 035 422
Email: info@africansuburbsadventures.com
Website: http://www.africansuburbsadventures.com
We offer Kenya Safari Packages, Masai Mara camping accommodation, Tanzania Safaris,beach holidays kenya: your affordable Kenya Safari Packages, Masai Mara camping accommodation, Tanzania Safaris.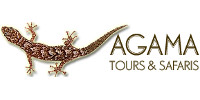 Agama Tours and Safaris
P. O Box 197, Usa-River, Arusha, Tanzania.
Tel: +255 762 009559
Email:info@agamatours.com
Website: http://www.agamatours.com

We offer wildlife safaris, cultural tourism, and beach holidays. Locations include Serengeti, Manyara, Tarangire, Ngorongoro, Ruaha and Mikumi, as well as all parks within Kenya and Uganda. We also specialize in mountain climbing and trekking services to the highest peaks of Mt. Kilimanjaro, Mt. Meru, Mt. Kenya and Mt. Oldonyo Lengai.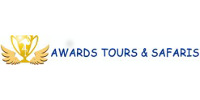 Award Tours & Safaris
Beverly Court, Marcus Garvy Road, Nairobi
Tel: 020 2465328
Cell + 254 722170670, +254 731958036
Email: info@awardsafaris.com
Website: http://www.awardsafaris.com
Return to top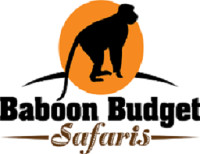 Baboon Budget Safaris
8th floor, Contrust House, next to Nairobi Sports House
Moi Avenue, Nairobi
Telephone: +254 724 652354
Email: info@baboonbudgetsafaris.com
Website: http://www.baboonbudgetsafaris.com
We offer budget camping and luxury lodge safari tour packages to the most beautiful Kenyan parks, and other African holiday safaris.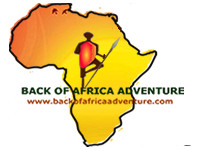 Back of Africa Adventures
Town House 9th Flr
Kaunda St. Opp. 20th Century,
P.O. Box 25650 -00100 Nairobi.
Telephone: +254 722 570 722
Email: info@backofafricaadventure.com
Website: http://www.backofafricaadventure.com
Back of Africa Adventure is a local tours and travel firm with operations in Kenya, Uganda and Tanzania. Our services include an extensive range of Outbound Tours, Safaris, Car hire, Lodge/Hotel bookings, Mountain hiking, Camping, and Tailor made options for all prospective clients.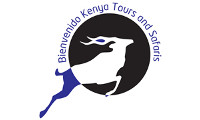 Bienvenido Kenya Tours and Safaris
Vision Plaza, Mombasa Road
Telephone: +254 717130579
Email: bienvenidokenyatours@gmail.com
Website: http://www.bienvenidokenyasafaris.com
Providing memorable holidays in Kenya, satisfying the needs of our clients, and always exceeding their expectations.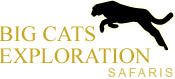 Big Cats Exploration Safaris
Panari sky building
Mombasa Road, Nairobi
Telephone: +254726984161
Email:  info@bigcatsexploration-safaris.com
Website: http://www.bigcatsexploration-safaris.com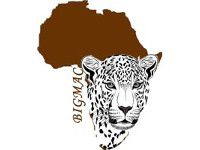 Bigmac Africa Safaris
3rd floor Kimathi House,
Kimathi Street, Nairobi
Telephone: +254 724 732035, +254 720 305292
Email: info@bigmacafricasafaris.com
Website: http://www.bigmacafricasafaris.com/
Bigmac Africa safari is your ultimate travel partner. Explore Kenya and Tanzania best game parks with our experienced guides for unmatched wild vacation. Looking for more thrilling adventures? We have mountain climbing packages to Mt. Kenya and Kilimanjaro. Beach holidays with water sports are just another option you choose to make your holiday truly amazing. Talk to us today and get your holiday plans started!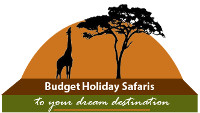 Budget Holiday Safaris
Wabera Street, St Ellis House, 7th floor
Telephone: +254 707 199704
Email: info@budgetholidaysafaris.com
Website: http://www.budgetholidaysafaris.com
Budget Holiday Safaris is offering fully-fledged travel services for inbound travel. Our products include a comprehensive collection of safaris into Kenyan Northern and Southern Circuits, Tanzania and Uganda. Lodge safaris, Budget Camping safaris, luxury camping safaris, luxury permanent tented camps safaris, mountain climbing, walking safaris,cultural and beach holidays.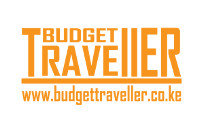 Budget Traveller Kenya
Shirika Coop House, 1st Floor Block D
At the corner of Kipande and Ngara Rd
Opposite Goan Ghymkhana in Parklands Nairobi
Telephone: +254 726 662737
Email: info@budgettraveller.co.ke
Website: http://www.budgettraveller.co.ke
We seek to make travel arrangements and activity plan to various Kenyan towns as smooth as possible. We have a comprehensive directory of properties ranging from Accommodation, Places to eat, Places to Visit and Vehicle hire. We provide traveller(s) with relevant info about a particular town, its neighbourhoods and budget facilities within the town. You can check out independent reviews and ratings submitted by our users to help you find the preferred budget facility during your visit.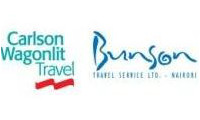 Bunson Travel Service Ltd
Park Place, Limuru Road, 2nd Floor
P.O. Box 45456, 00100 Nairobi, Kenya
Tel: +254 (20) 3685 990/1-9
Email: info@carlsonwagonlit.co.ke
Website http://www.bunsontravel.com/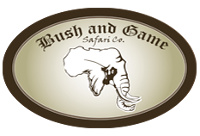 Bush and Game Safari Co
Karbanet road, Kipriko apartments
Tel +254 721 390848
Email it@bushandgame.co.ke
Website http://www.bushandgame.co.ke
At Bush and Game Co. we walk that extra mile to craft memories for you by creating experiences that will be forever remembered. Our history Bush and Game Safari Co. has been in the safari scene for more than a decade starting off as a small home stay project and growing to become a backpacker travel company.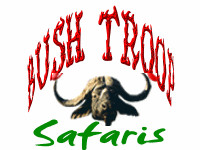 Bushtroop Tours and Safaris
Moi Avenue,Sonalux House, 5th Floor
Telephone: +254 20 3316645
Email: info@bushtroop-safaris.com
Website: http://www.bushtroop-safaris.com
Bush Troop Safaris offers the ultimate wildlife safaris, romantic holiday getaways for the honeymooner, beach holidays off the East Africa coral reef, historical tours to the beautiful islands of Mombasa, Lamu and Zanzibar; primate safaris that explore the mountains of Uganda, Rwanda and the Congo for the near-extinct mountain gorillas; walking cultural tours that take you to the land of the Maasai, the Samburu, and the Somali; and hiking safaris that take you to the snow peaked summits of Mt Kenya, Mt Kilimanjaro and Mount Ruwenzori.
Return to top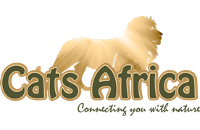 CATS Africa,
Karen Park,
P.O. Box 1032 – 00502 Nairobi
Tel: +254 20 8100366
Email: info@cats-africa.com
Website: http://www.cats-africa.com
Continental Adventure Tours (CATS) – Africa is a dynamic well established owner managed tour firm in Kenya, specializing in tours around East Africa and managed by our tour experts with more than a decade of experience in the travel and tourism management. We organize custom-made guided tours for small groups and individuals, wishing to discover Kenya, in the best possible way.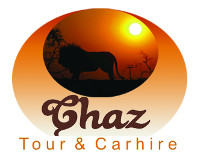 Chaz Tours
Mirage Plaza, Mombasa road, Nairobi
Tel +254 724 899603
Email info@chaztours.com
Website http://www.chaztours.com
We offer travelers an array of services such as worldwide hotel reservation, vacation packages, destination wedding, home stay and village tour, vehicle rental services, cultural exchange programs, education tours, group travel, women travel, honeymoon travel, corporate travel, senior travel, handicap travel, student travel, water rafting, etc. We organize tours to Kenya,Tanzania,Uganda, Burudi,Rwanda and the rest of Africa  throughout the year. Take a tour with us!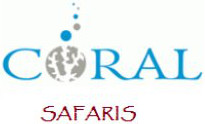 Coral Safaris Ltd
Tel: +254 726 440400, +254 722 300702
Email: coralsafarisltd@gmail.com
Twitter: @CoralSafaris
Breathtaking, memorable tours and safaris. Game drives, ocean, lake and island excursions.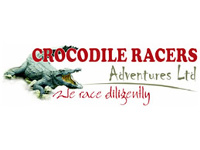 Crocodile Racers Adventures & Safaris Ltd
Sirona Hotel along Keiyo Road and off Forest / Kolobot Road
Office suite # 3
Telephone: +254-722-794124
Email enquiries@crocodileracers.com
Website: http://www.http://crocodileracers.com/
We specialize in planning, consulting, facilitating and coordinating diverse adventure excursions, bush & beach holiday safaris, social & corporate group holidays, hotel / lodge / flight bookings, car hire, among other local & international tourism services.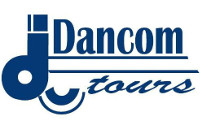 Dancom Tours and Travel Ltd
Standard Street, Rehema House. 5th Floor.
Tel: +254 721 868795
Email: info@dancomtours.com
Website: https://dancomtours.com/
Dancom Tours offers a new type of Authentic Kenyan familiarity, Lifestyle management and Getway experience services countrywide. Dancom Tours brings privileged knowledge of the Kenya's beauty and excellent services together for a truly unique experience!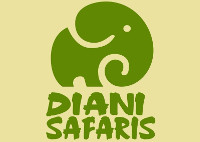 Diani Tours and Safaris
Diani Beach Shopping Center
Next to Muthaiga Supermarket
Tel:+254 40 3202078, +254 792 499977, +254 723 845301
Email: info@dianisafaris-kenya.com
Website: http://www.dianisafaris-kenya.com
Diani Tours and Safaris offers a variety of safari and excursion packages in Kenya and Tanzania at very affordable prices. They offer best rates for Groups, Family, People with disabilities and Honeymooners as well.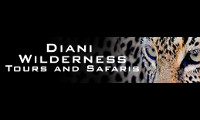 Diani Wilderness Tours and Safaris
Diani Beach Asins Shopping Complex
Diani Beach Road, Mombasa
Tel: +254 725 765560, +254 726 984161
Email: info@dianiwilderness-safaris.com
Website: www.dianiwilderness-safaris.com
Our safaris are for those with a spirit of adventure and those who wish to experience a taste of excitement and romance. Our knowledgeable multilingual driver guides will assist you in identifying many animals, birds and trees.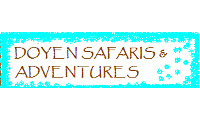 Doyen Safaris
Muindi Mbingu Street
Telephone: +254 734 713 718
Email: info@doyensafaris.co.ke
Website: http://Doyensafaris.com
We are an established tour operator with over 10 years experience of providing world class safaris throughout Tanzania and Kenya.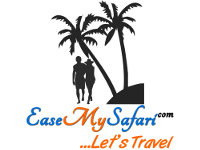 Ease My Safari
Afya Center, 12th Floor, Room 9
Telephone: +254 732 522222
Email: travel@easemysafari.com
Website: http://www.easemysafari.com
We are a tour and travel company located in Kenya. We believe we were born to be wild and hence we aim at helping every outdoor enthusiast, adventurers, hikers, adrenalin filled junkies experience the outdoors like they've never before, at the same time discovering and exploring nature and its beauty.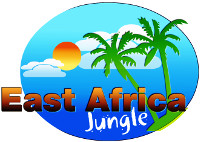 East Africa Jungle Safaris
University Way, Kampus Tower
Nairobi, Kenya
Telephone: +254728567308
Email: sales@eastafricajungle.com
Website: http://www.eastafricajungle.com
East Africa Jungles Safaris is a reliable, quality driven tour operator and ground-handler, specializing in Africa Safaris, with enhanced efficiency offering very personalized services to our clients. We offer a level of product, excellent service through experience and value that not many tour operators have achieved.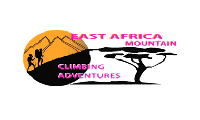 East Africa Mountain Climbing Adventures
Windsor Hse, Monrovia Street
Telephone: +254710354845
Email: info@eastafricamountainclimbingadventures.com
Website: http://www.eastafricamountainclimbingadventures.com
We are brave and accomplished in mountain climbing specialty and related walking / hiking / trekking safaris.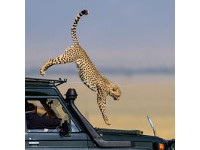 East Africa Tailor-Made Tours
P.O. BOX 3651-00100
Nairobi, Kenya
Lavington rd, Nairobi
Telephone: +2547118101051
Email: charles.sonko@gmail.com
Website: http://www.anyroad.com/charleso
A professional tour guide and operator. As a Driver Guide, I have the key to your East African experience.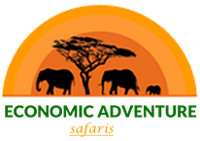 Economic Adventure Safaris
St Ellis House, Wabera St
Telephone: +254 20 44029411
Email: info@economicadventuresafaris.com
Website: http://www.economicadventuresafaris.com
We are a Kenyan tour operator based in Nairobi city near the supreme court of Kenya. We tailor-made all the itineraries to suit all our clients' requirements and we are flexible enough to accommodate changes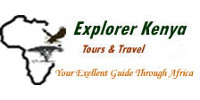 Explorer Kenya Tours and Travel
Garden Estate Road
Mwalimu Motors Plaza, Ground Floor Suite 2
Telephone: +254 733 899909
Email : explorerkenya@gmail.com
Website: http://www.explorerkenya.com
We offer safaris in kenya to Masai Mara, Lake Nakuru and Amboseli National Parks
Return to top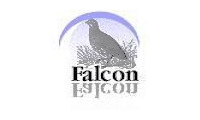 Falcon Safaris & Air Ticketing
P.O. Box 11314,
Mwanza -Tanzania.
Tel: +255 685 869 916, +255 757 429 703, +255 754 252 585
Email: safari@falconsafaris.co.tz, info@falconsafaris.co.tz
Website: www.falconsafaris.co.tz
We provide incredible safaris and air ticketing to our esteemed customers in and out of Tanzania, Kenya, Uganda and Rwanda. We also provide both lodging and camping style of accommodation to various National parks in these countries.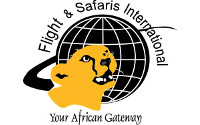 Flight and Safaris International Ltd
Chiromo Court,
Chiromo Rd. Tsavo 2 Block
Telephone: +254 722 862920
Email: info@flightsafaris.com
Website: http://www.flightsafaris.com
Flight & Safaris International Ltd is a Kenyan-based tours & travel company. The company organizes tailor-made tour  packages, beach holidays, car hire, transfers and conferences, limousine/ mercedez. We also offers personalized wildlife adventures with  roof top tent / camper vehicles.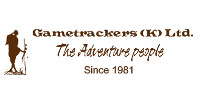 Gametrackers K Ltd
Off Masai Lodge Road, Ongata Rongai,
Telephone +254 731309513, +254 0202222703
Email info@gametrackersafaris.com
Website: http://www.gametrackersafaris.com/
Gametrackers (K) Ltd are tour operators offering adventure safaris in Kenya, Uganda and Tanzania and have been in operation since 1981. Our tours vary from budget to luxury camping, lodge and tailor-made private safaris catering for individuals and families. We remain one of the few operators who still operate road safaris to the distant North of Kenya; the Lake Turkana region. On private, tailor-made safaris we encourage clients to elaborate on their preferred itinerary, budget and preferred activity of interest; be it bird watching, rafting, camel, cycling or trekking safari.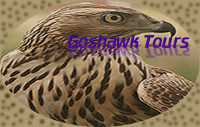 Goshawk Tours
Moi Avenue, Sonolux House.
Tel: +254 724 114038
Email: sales@goshawktours.com
Website: http://www.goshawktours.com
Goshawk Tours is a local tour company based in Nairobi. Our specialty is tour planning which entails organizing accommodation and  transport arrangements. We oversee that our clients activities, i.e. game viewing, boat rides, balloon safaris, walking adventures, air travel and putting together camping gear for mountain climbing and out door camping.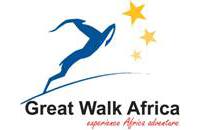 Greatwalk Africa Safaris
Norwich Union House, 2nd Floor
Tel: +254 720173635
Email: info@greatwalkafricasafaris.com
Website: http://www.greatwalkafricasafaris.com
We provide reliable tours and safari packages to Kenya's top tourist destinations like the famous Masai mara game reserve, Amboseli National Park, Tsavo National Park, Lake Nakuru, Lake Naivasha, Mount Kenya among others. Our safari packages also features best of Tanzania top tourist destinations like Mount Kilimanjaro climbing safaris, the Serengeti game reserve and others, and also Uganda Gorilla safaris and Mt Ruwenzori safaris.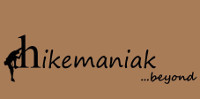 Hikemaniak Tours and Travel
Tel: +254 721510057
Email: hikemaniak@gmail.com
Website: https://www.facebook.com/hikemaniak/
For Hiking, Mountain Climbing, Rock Climbing and Wild Camping.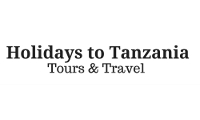 Holidays to Tanzania
P.O..Box 59570 – 00200 Nairobi Kenya
Telephone: +245 738 107155
Email: holidaystotanzania@gmail.com
Website: http://www.holidaystotanzania.com
Find amazing deals on holidays to Tanzania. Discover unbelievable offers on Tanzania holiday packages.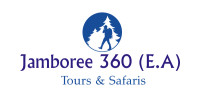 Jamboree Africa Tours and Safaris
Tel: +254 727 461403
Email: safari@jamboreetours.com
Website: http://www.jamboreetours.com
Jamboree Africa Tours and Safaris offers budget camping and luxury lodge safari tour packages to the most beautiful Kenya parks.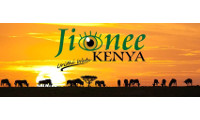 Jionee Kenya
Buruburu Business Center,
Kenol Building Office No 1, Buruburu,
Nairobi, Kenya.
Telephone: 0726621318
Email: stems28@yahoo.com
Website: http://www.jioneekenya.co.ke
The Jionee Kenya travel club is here to facilitate your tours around the country. All the natural wonders in Kenya are our heritage, and we have every right to tour our country and enjoy our God given heritage. Hence JIONEE KENYA, urithi wetu.
Join the Club and see how easy and rewarding your holidays and weekend breaks can be.
Return to top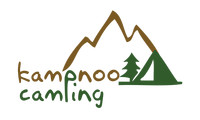 Kampnoo Camping
Tel: +254 723 579130
Email: kampnoocapitalinvestment@gmail.com
Website: http://www.kampnoo.co.ke/
twitter: KampnooCamping
Facebook: Kampnoo-Camping
Kampnoo creates extraordinary memories and incredible friendships through fun-filled camping and hiking trips!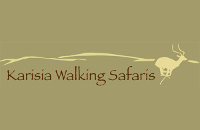 Karisia Walking Safaris
No 1.  Tumaren Road
Laikipia, Kenya
Telephone: +254 721 836792
Email: kerry@karisia.com
Website: http://www.karisia.com
We offer tailor made walking safaris with camels in Laikipia and farther afield.  Excellent wildlife and dramatic scenery.  Walks vary according to your interests and ability.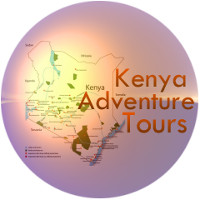 Kenya Adventure Tours
P.O.Box 598 00511
Nairobi, Kenya
Telephone: +254 715 703349,
Email: info@kenyaadventuretours.com
Website: http://www.kenyaadventuretours.com
We are leaders in Kenya Adventure and educational tours. Book an affordable individual or group Kenya tour with us and save more.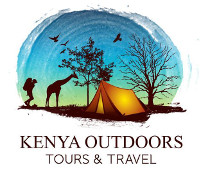 Kenya Outdoors Tours And Travel
Tyme Arcade,Ongata Rongai
Telephone: +254721140771
Email: info@kenyaoutdoorstours.co.ke
Website: http://www.kenyaoutdoorstours.co.ke
A company that promotes domestic tourism with affordable budget safaris like; outdoors excursions, road trips, hiking, camping, team building, etc.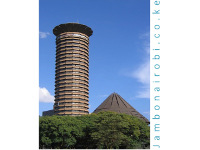 Kenya Luxury Safaris
KP Flats
Milimani Road, Nairobi Kenya
Telephone: 0734805141
Email: sales@kenyaluxurysafaris.com
Website: http://www.kenyaluxurysafaris.com
Luxury holidays in Kenya: Kenya safaris, honeymoon, adventure and family holidays. Stay at our luxury safari tented camps & lodges in Kenya.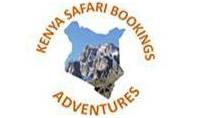 Kenya Safari Bookings
Moktar Daddah Street, Nairobi
Telephone: +254 723 775393
Email: info@kenyasafaribookings.com
Website: http://www.kenyasafaribookings.com
We offer safaris in Kenya's and Tanzania's National Parks. Our tours in Kenya include beach holiday, bird watching safaris, cultural safaris to sample African traditions of the Masai people, Giraffe centre where you can touch and kiss giraffe, David Sheldrick for baby Elephant, and Karen Blixen museum.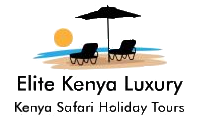 Kenya Safari Holiday Tours
Kaunda street, Rehema house 5th floor.
Tel: +254 721 905939
Email: info@kenyasafariholiday.tours
Website: http://www.kenyasafariholiday.tours/
Kenya safari holidays is a premium Kenya and Tanzania safari company specializing in making tailor made African Safaris that include Africa Bush safaris, beach holidays, Kenya luxury safaris, Honeymoon, Mount Kenya climbing, Kilimanjaro climbing among others.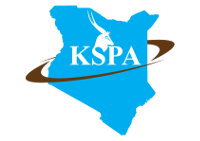 Kenya Safari Planners
Kimathi Street,
Norwich Union Towers, 2nd floor
Tel: +254 722 441150
Email: info@kenyasafariplanners.com
Website: http://www.kenyasafariplanners.com
We are a tour company based in Nairobi specializing in budget Kenya camping safaris, Tanzania Camping Safaris, Kenya Lodge Safaris, Mount Kenya Safaris,mount kilimanjaro trekking ,beach holidays and Hotel bookings.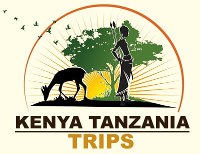 Kenya Tanzania Trips
Buruburu Complex,
Mumias South Road, Nairobi
Telephone: +254 732 062963
Email: info@kenyatanzaniatrips.com
Website: http://www.kenyatanzaniatrips.com
Memorable experience for Kenya and Tanzania safaris; wildlife trips, lodge tours,  tented camp, travel, leisure, culture, holidays, Masai Mara, Serengeti.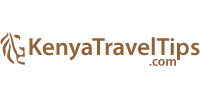 Kenya Travel Tips
Standard Street, Rehema House
Tel: +254752424327
Email:info@kenyatraveltips.com
Website: http://www.kenyatraveltips.com/safari-in-kenya
Tailor-made Kenya safari tour packages to popular destinations such as, Masai Mara, Ol Pejeta, Amboseli and Samburu. The tours can be adjusted to meet individual requirements. The Kenya safari tours are ideal for families, singles and honeymooners and can easily be combined with a beach extension at the Kenya coast… Diani Beach, Malindi, Lamu etc. or Zanzibar.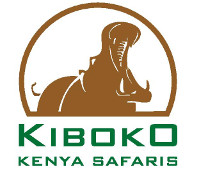 Kiboko Kenya Safaris
Mombasa Road, Vision Plaza, 3rd Floor, Suite 10A
Telephone: +254 727 792619
Email: info@kibokokenyasafaris.com
Website: http://www.kibokokenyasafaris.com
Kiboko Kenya Safaris offers tailor-made safaris withing Kenya and Tanzania. Our safaris takes one to Aberdares, Samburu, Sweetwaters, Lake Nakuru, Lake Bogoria, Lake Naivasha, Maasai Mara, Amboseli and Tsavo. We combine our wildlife safaris with a relaxation on the beaches of Mombasa, Diani or Malindi. In Tanzania we take one to Serengeti, Lake Manyara, Tarangire, Arusha and Ngorongoro. We arrange mountain climbing to Mount Kilimanjaro and Kenya.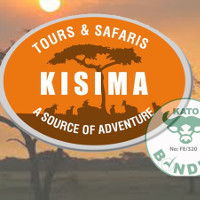 Kisima Tours and Safaris Ltd
AACC Complex, Sir Francis Ibiam House
Waiyaki Way, Nairobi, Kenya
Tel +254 20 4442480
Email holiday@kisimasafaris.com
Website http://www.kisimasafaris.com/
Get Travel information, expert advice, personalized service, great discount and speedy response for East African safari holiday deals. Whether it is adventure safari, culture safari, pristine beaches, wildlife safaris, gorilla walking safaris, courteous or magnificence service, nowhere else could you find so many choices and safari experiences than East Africa.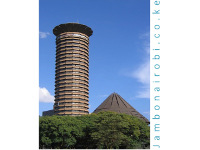 Kongo Adventure Safaris
Diani Beach, Kenya.
Tel: +254 722 573190
Email: info@kongoadventure-safaris.com
Website: http://www.kongoadventure-safaris.com
For Kenya and Tanzania safaris.
Return to top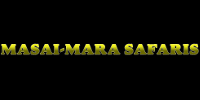 Maasai Mara Safaris
Portal Place House, Muindi Mbingu Street
P.o. Box 5763 – 00100, G.P.O., Nairobi, Kenya.
Tel +254733681061
Email bookings@masai-marasafaris.com
Website http://www.masai-marasafaris.com/
We offer Masai Mara budget safaris and lodge safaris to Masai Mara game reserve.Masai Mara is the world famous game park and Kenya's visited reserve.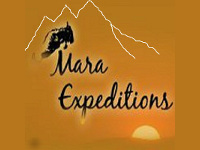 Mara Expeditions
Karen Homestay,
Fair Acres Road/ Fana Road, Off Fana Lane.
Nairobi, Kenya
Telephone: +254 736 316948
Email: info@maraexpeditions.com
Website: http://www.maraexpeditions.com
Mara Expeditions is a Safari Tour Operator, specialising in mountain climbing and wildlife safaris. Whether you want to climb Kenya's highest mountain, visit the world famous Masai Mara to see the annual migration, wonder at the herds of Elephants in the shadow of Mt Kilimanjaro in Amboseli, or spend time relaxing on Kenya's coastal beaches, Mara Expeditions can provide a tailor-made holiday experience of a lifetime.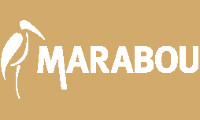 Marabou Kenya Safaris
Moktar Daddha Street, Ruprani house
Nairobi, Kenya
Telephone: +254 721 171423
Email: marabousafaris@gmail.com
Website: http://marabousafaris.com/
Welcome to Marabou Safaris, your affordable connection to Kenya Safari Holidays, Mountain climbing, hotel bookings, as well as Tanzania Safari Packages.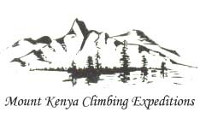 Mount Kenya Climbing Expeditions
College House, 4th Floor, Koinange Street
Nairobi, Kenya
Telephone: +254 722 884748
Email: info@mountkenyaclimbing.com
Website: http://www.mountkenyaclimbing.com
Mount Kenya Climbing Expeditions is a specialist hiking and climbing guide for adventure trekking in Kenya and Tanzania, including Mt Kenya, Mt Kilimanjaro, M. Longonot, Hell's Gate, and Mt Meru. Besides guiding services on different routes on Mount Kenya, we also arrange Kenya Safaris in Masai Mara and in some of the other wildlife Reserves in Kenya and Tanzania.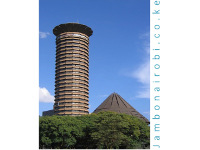 Mount Kenya Climbing Tours
Lakhamshi House, Biashara Street
Nairobi, Kenya
Telephone: +254 722 782256
Email: info@mountkenyaclimbingtours.com
Website: http://www.mountkenyaclimbingtours.com
Climbing Mount Kenya tours, Mount Kenya Trekking Tours, mount kenya climbing tours and mount kilimanjaro.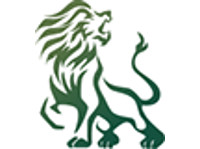 Mystical Tours Safaris
1st floor, Caxton House,
Next to GPO, Kenyatta Avenue
Telephone: +254724104255
Email: Mwangiwi08@yahoo.co.uk
Website: http://www.mysticalsafaris.com/
Mystical tours is a tours and travel enterprise providing travel information and organizing for trips within Kenya.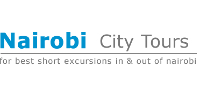 Nairobi City Tours
Portal Place House, Muindi Mbingu Street
P.o. Box 5763 – 00100, G.P.O. Nairobi, Kenya.
Tel +254 733 681061
Email reservations@nairobicitytours.com
Website http://www.nairobicitytours.com
On your Nairobi city tour, you will visit places like Nairobi national park, Karen Blixen museum, Giraffe centre, National museum and the snake park, David Sheldrick elephant orphanage.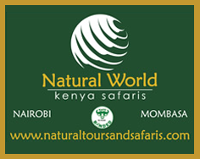 Natural World Mombasa Safaris
Gilfillian house, 1st.floor, Kenyatta Avenue, Nairobi
Tel: +254 720 894288
Email: info@naturaltoursandsafaris.com
Website: http://www.naturaltoursandsafaris.com
Kenya safari tour operator for Nairobi safari tours & Mombasa beach trips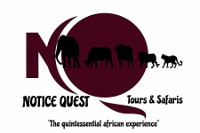 Notice Quest Tours & Safaris
Nairobi, Kenya
Tel: +254 719 857112
Email: Ngaoantony@gmail.com
Website: http://www.facebook.com/noticequest
Travel and Tour Operator, Events & Travel Consultation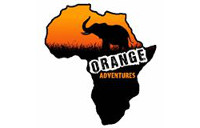 Orange Adventure Tours and Safaris
House No A, Plot No 8N, Workshop Road,
Railways Headquarters, Nairobi
Tel: +254 734 825127
Email: info@orangeadventures.co.ke
Website: http://orangeadventures.co.ke/
Orange Adventures offers you a wholesome and distinct insight into the wonders of Africa's amazingly diverse landscape, wildlife, history and cultural heritage.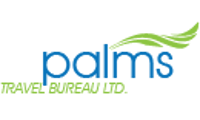 Palms Travel Bureau Ltd
Suite 39, Capital Shoppers City
Ntinda, Kampala Uganda
P O. Box 33792, Kampala
Telephone: +256 782 010 600
Email: info@palmstravel.co
Website: http://www.palmstravel.co/
Palms Travel Bureau Ltd is a tour and travel service company in Uganda which is run by a team of experienced and dynamic professionals who love and are passionate about tours and travel in general.To ensure nature is preserved, we facilitate people to see it, feel it, touch it  and appreciate the beautiful planet in which we live and in particular UGANDA, our  beautiful country through tourism. It's from this idea that Palms travel Bureau has grown into a fully fledged professional tour and travel company in Uganda, East Africa.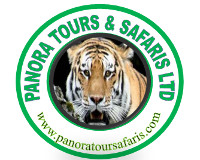 Panora Tours & Safaris Ltd
P.O BOX 15096-00400
Nairobi, Kenya
Tel: +254 718 319291, +254 735 721166, +254 724 723996
Email: info@panoratoursafaris.com
Website: http://www.panoratoursafaris.com

Panora Tours and Safaris specializes in tours throughout East Africa. Our services include hiking, nature trails, city tours and excursions, mountain climbing safaris, cultural safaris, driving safaris, biking, hotel bookings, air ticketing, bird watching, camel riding, event hosting and others.
Return to top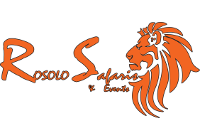 Rosolo Safaris & Events
Ibiz Africa, 5th Floor
Strathmore Business Centre
Madaraka, off Ole Sangale Road
Nairobi, Kenya
Telephone: +254 706 274177
Email: holidays@rososolosafaris.com
Website: http://www.rosolosafaris.com
We are a tour operator based in Nairobi with a passion for Adventure. We help you create tailor made itineraries for those special moments in your life.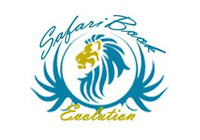 SafariBook Evolution
Ruprani House, Moktar Daddah Street
Telephone: +254 725 462956
Email: info@safaribookevolution.com,
safaribookevolution@gmail.com
Website: http://www.safaribookevolution.com
We offer Kenya & Tanzania Safari Tours & Holidays, beach holidays: your affordable budget & Luxury accommodations. Travel deeper, get inspired, plan a trip with SafariBook Evolution and share your discoveries.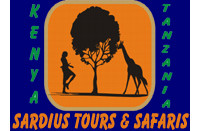 Sardius Tours
Summit House 5th Floor, Moi Avenue/Monrovia Street
Telephone: +254 716 568886
Email: info@sardiustours.com
Website: http://www.sardiustours.com
We offer affordable and pocket friendly wildlife safaris in Kenya and Tanzania. Call or send us an email to plan your trip this year.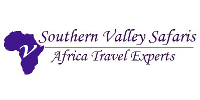 Southern Valley Safaris
P.O. BOX 59570 – 00200 Nairobi
Tel +254 738 107 155
Email southernvalleysafaris@gmail.com
Website http://southernvalleysafaris.com/
Southern Valley Safaris offers Africa Safari package bookings, Hotel reservations; Flight bookings, Tailor- made holiday's packages, Wedding, Honeymoon packages, Mountain Climbing and Unique photographic expeditions.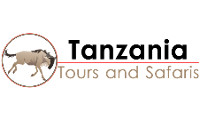 Tanzania Tour and Safaris Ltd
University Way, Kampus Tower
Telephone: +254 712 952348
Email: sales@tanzaniatoursafaris.com
Website: http://www.tanzaniatoursafaris.com
Tanzania Tour and Safaris is a reliable African Tour company. Our services include Tanzania Safari Tour, Kenya Safaris, Uganda Gorilla holiday, Serengeti Migration safaris, Maasai Mara wildlife tour, ount Kilimanjaro climbing and much more.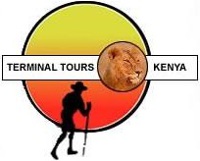 Terminal  Tours Kenya
Moktar Daddah St, Ruprani House, Room 412
Tel: +254 734 227248, +254 723 479172
Email: terminaltourskenya@gmail.com,
info@terminaltourskenya.com
Website: http://www.terminaltourskenya.com
To be among the top preferred worldwide holiday planners and travel service providers with a strong customer focus-base, reliability and efficiency…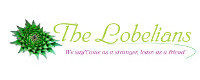 The Lobelians Tours and Travel
Tel  +254 721 986249
Email  janemamboh@gmail.com
Website www.thelobelians.com
This a unique tours and travel firm which specializes on extreme adventures such as  Mountaineering, hikes, Bungee jumping, walking safaris and nature expeditions'. We also do corporate events, team building activities, camping safaris, budget safaris, and customized group safari by road to various destinations around East Africa region, soon going global.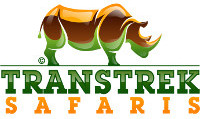 Transtrek Safaris Ltd
Tel +254 (0)716 161 171
Email dan@transtreksafaris.com
Website http://www.transtreksafaris.com
Transtrek Safaris is a UK based, independent safari operator in Kenya, offering you affordable adventure… We offer safari planning services, unique itineraries, private hire of your own land cruiser or tour vans, complete with pop-tops for game viewing and experienced driver/guide –  and all at an affordable price. Transtrek Safaris – your adventure starts here… see the website for more details.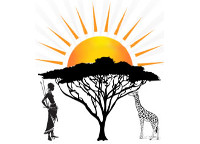 Travel World Tour Operator
Mezzanine floor, Mageso Chamber,  Moi Avenue
Tel: +254 720 650869
Email: info@worldoperatortour.com
Website: http://www.worldoperatortour.com
We offer very competitive rates at all the leading Kenya safari camps and Kenya Safari Tours.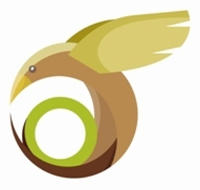 Trekkr Africa Safaris
El Roi Plaza, 4th Flr, Tom Mboya Street,
P.O BOX 3746-00506
Nairobi, Kenya
Tel +254 20 2013786, +254 727 852405
Email trekkrafrica@gmail.com, info@trekkrafrica.com
Website http://www.trekkrafrica.com
Trekkr Africa is a Safari Company that Operates Safaris in Kenya, Uganda, Tanzania and Exotic coast of Zanzibar for individual and corporate travellers. We also organize Outdoor Team building packages for the corporate sector who need to nurture teamwork through team building events towards improved productivity levels at their organization.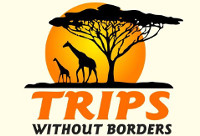 Trips Without Borders
Muranga Road, Kensia House,
Nairobi, Kenya
Telephone: +254731217820
Email: info@tripswithoutborders.com
Website: http://www.tripswithoutborders.com
Great deals for private and group wildlife safari tours in Kenya and Tanzania, Lodge Safaris Kenya Tanzania, Masai Mara Trips, Serengeti Tours, Budget and Luxury Tented Tours Kenya Tanzania, Wildebeest Migration Tours.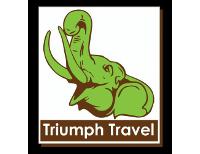 Triumph Travel (K) Limited
P.O. Box 9494 – 00300 Nairobi, Kenya
Tel: +254 789 611619, +254 728 873518
Email: info@triumphtravelkenya.com
Website: http://www.triumphtravelkenya.com
We are a leading travel company with over ten years experience in the industry. Our amazing Kenya safaris offer the best affordable budget travel in Kenya and East Africa.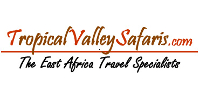 Tropical Valley Tours and Travel
Salama House, Mama Ngina Street
P.O Box 10995 – 00100 GPO Nairobi
Tel +254 20 2606126
Email tom@tropicalvalleysafaris.com
Website http://www.tropicalvalleysafaris.com
A tours and travel company providing such services as safari holidays, hotel bookings, adventure travel, and many more to both Kenyan residents and non-residents.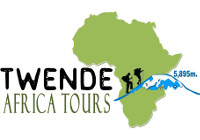 Twende Africa Tours
2nd floor, NSSF Building
Old Moshi Rd
Moshi, Tanzania
Telephone: +255 766 808335
Email: info@twendeafricatours.com
Website: http://www.twendeafricatours.com
We are offering advanced Trekking, Wildlife safari, Beach Holiday and Cultural tours. Twende Africa Tours is welcoming you to the land of Mount Kilimanjaro, Serengeti, Ngorongoro Crater and Zanzibar etc.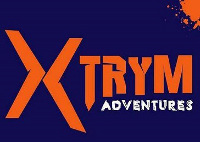 Xtrym Adventures and Safaris
St. James Street, South C
P.O Box 7205-00100
Nairobi, Kenya
Tel +254 717 261033
Email Info@xtyrm.com
Website http://www.xtrym.com/
We are an independent company that focuses on providing our clients with outstanding recreational outdoor activities. We pride ourselves at identifying, creating, communicating general or tailor-made excursions that are not compromised by price. Camping, Off-road Cycling, White Water Rafting, Bungee Jumping, Rock Climbing, Day Hikes, Mountain Expeditions Game Park Safaris, Team Building and Overland Services.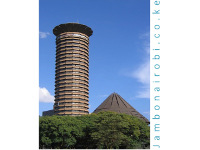 Whirlwind Adventures
4th Ngong Avenue
Tel + 254 724 053192
Email info@whirlwindadventures.co.ke
Website: http://www.whirlwindadventures.co.ke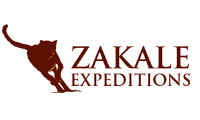 Zakale Expeditions Limited
Telephone: 0724273080
Email:  victor@zakaleexpeditions.com
Website:http://zakaleexpeditions.com/
Throughout the 20th century, the safari has been popularized in film and literature through grand tales of adventure, romance and thrills. East Africa in particular has been the thriving land of safari development. Zakale Expeditions offers a truly authentic African safari experience giving a natural reminder of what it was like many years ago. We bring this dream to you as you travel with us to places of astonishing beauty where more regular journeys never go.